Black Tears: Why the Iranian Cheetah Matters
24 May, 2016
John Flint
Travel Stories
3322 Views
30 Shares
1 Comments
If you don't know about the Iranian cheetah, well maybe you should. Here's why the Asiatic cheetah is not only important for local Iranians, but the whole world.
---
It's Critically Endangered
Iran's cheetah separated from its African counterpart between 32,000 and 67,000 years ago. And along with the Eurasian lynx and the Persian leopard, it is one of three remaining species of large cats found in Iran today.
The Asiatic cheetah is critically endangered, surviving today only in Iran. It has been declared extinct in regions elsewhere such as India, Afghanistan, Syria and the Caucasus.
Asiatic cheetahs live mainly in Iran's vast central desert region, in what's left of the remaining fragmented spots suitable for the cheetah's habitat. The population is critical because there is estimated to be around 40 to 70 individuals left in the wild.
So Who's Threatening the Iranian Cheetah?
Before modern times, the largest threat to the Asiatic cheetah was changing land-use, desertification, climate change, and hunting practices. During prehistoric times the Iranian Plateau was regarded much more forested than it is today, and Cheetah generally prey on wild gazelles and hares. However throughout history royal and wealthy families in the region practiced hunting as an elite sport, well actually Arabs still do. Poaching and increase in land grazing created a significant loss the cheetah's primary prey.
With broad urbanization and the expansion of automobiles that followed, additional pressures had emerged. Iran has faced difficulties managing water and grazing rights with broad habitat degradation. Wildlife road accidents also increased. Yet perhaps the broad reduction in gazelle numbers created the greatest problem for the cheetah.[1]
In some areas cheetahs compete with poachers for gazelles; for example the gazelle population in the Kalmand Reserve near Yazd fell from about 2,000 to 200 within a few years over the last decade.[2] The poachers have been known to chase the gazelles on motorcycles until they tire, then kill them for meat. Without gazelles and other prey, the cheetahs have very little chance of survival in Iran.
Then there's dogs. Cheetahs are built to run at high speeds over 100 kms/hr, but they aren't built for brawling. There are large mastiff-type dogs that accompany herders into national parks, they fight with feral aggression. And the cheetahs have been killed in the past by these fighter dogs.
Yet road accidents account for around 40% of cheetah deaths. Remote mining development and road construction near national park reserves threaten the population. Perhaps mining isn't as much of a direct threat as the road networks connecting the mining activities themselves. This makes the cheetah habitats more fragmented and accessible to poachers. Armed outlaws and opium smugglers from Afghanistan and Pakistan also pass through the Iranian border regions into these sensitive areas. The governments of the three countries can't establish enough control over the complicated situation.
So What Now?
While international sanctions have created financial and technological barriers to conservation, around 80 camera traps have been setup around the Dasht-e Kavir Plateau. Also from 2006 the Wildlife Conservation Society (WCS) and the Department of Environment of Iran (DoE) have created a collaring program for Asiatic cheetahs.[3]
Ashk-e Siah (Black Tear) By Khorshid-e Siah (Black Sun); A Song For Iranian Yuzpalang (Cheetah).
Awareness
In order to raise international awareness of the Iranian Cheetah, an illustration was placed on the jerseys of the Iran national football team at the 2014 FIFA World Cup. The project was a collaboration between a project team with Morteza Eslami Dehkordi, the director of the Iranian Cheetah Society (ICS), and Arash Nooraghayee the head of the Iranian Tour Guides Association. Searching for Iran's very own Zahra Roghaniha was also involved in public relations helping to publish a story in the national Iran newspaper (IRNA), the logo registration, and school awareness programs.
---
Since Then:
1) In February 2015, Iran launched a search engine, Yooz (Cheetah), that features a cheetah logo.[61]
2) In March 2015, Searching for Iran incorporated the Iranian cheetah logo as it's official brand.
3) In May 2015 the DoE announced plans to quintuple the penalty for poaching cheetahs to 100 million Tomans (about $30,000).[48]
4) In September 2015 Meraj Airlines introduced a Iranian cheetahs branding on their planes to support its conservation efforts.[62]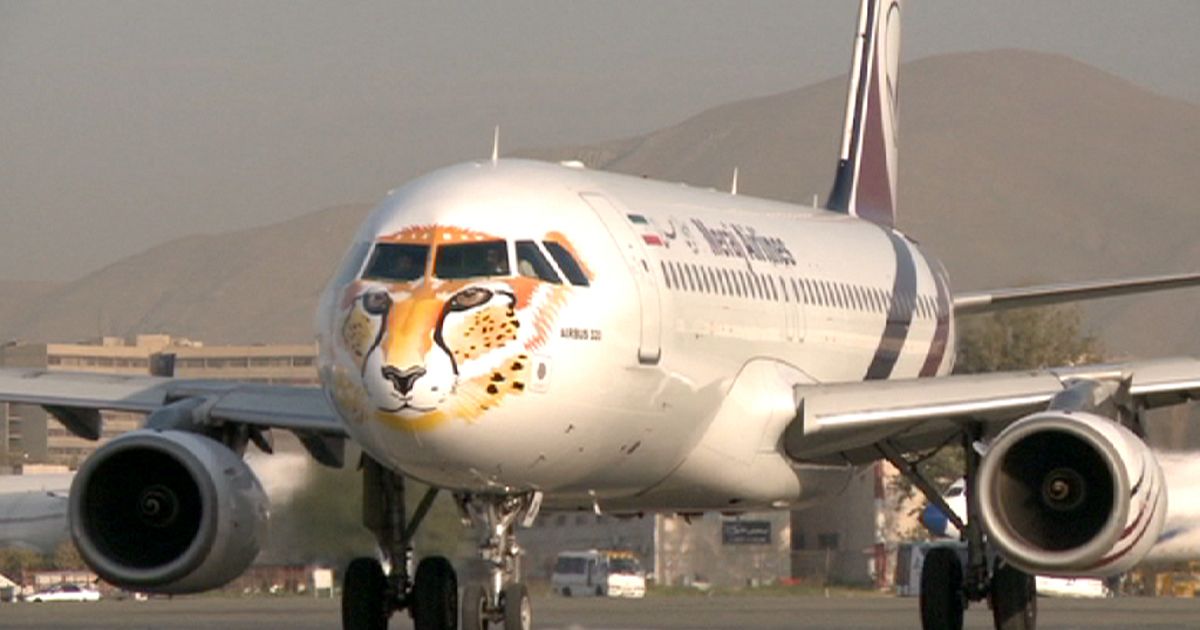 5) The training course for cheetah awareness has been setup targetting herders.'
6) A program dubbed 'Friends of the Cheetah' has started, with young core groups running short educational courses and other events, aimed towards regional villagers.
The Iranian Cheetah Society's conservation program and the growth in community awareness has thus far been successful: with signs of the cheetah population on the rise, and growing hands of international support.

---
How Can I Learn More?
The cheetahs currently habitat five sanctuaries: Kavir National Park, Touran National Park, Bafq Protected Area, Daranjir Wildlife Reserve, and Naybandan Wildlife Reserve. However the other remaining habitats are fragmented dividing the population.
It would be extremely rare for travelers to spontaneously see any cheetahs in the wild. Which is probably a good thing! However if you're hoping to see a cheetah, there are only a few areas where this could happen. There have been several events in the past to bring media, guides, politicians, and tourists to see the cheetah's conservation program. However at this point, prospective travelers will need to contact the Iranian Cheetah Society to make any arrangements. But with any luck you'll have a chance to see Koushki, the most photographed Iranian cheetah of all, who has become the face of the Iran conservation program. Morteza Eslami Dehkordi indicated a local resident had purchased Koushki as a cub from a hunter around 2007, shortly after he killed Koushki's mother.

Please join us in spreading awareness about the Asiatic cheetah and lets help save this georgous cheetah from extinction.
---
Was this article helpful? Leave us some comments.
Follow us: @Sfiran_Travel
https://telegram.me/sfiran_travel
Or get Social with Sfiran below.
About Author