Persian Rugs: How to Pick the Best Threads
23 May, 2016
Zahra Roghaniha
Travel Stories
1558 Views
30 Shares
A handmade Persian rug is the ultimate travel trophy, but it helps to do a bit of research if you don't want to get ripped off! Here's how to pick the best threads.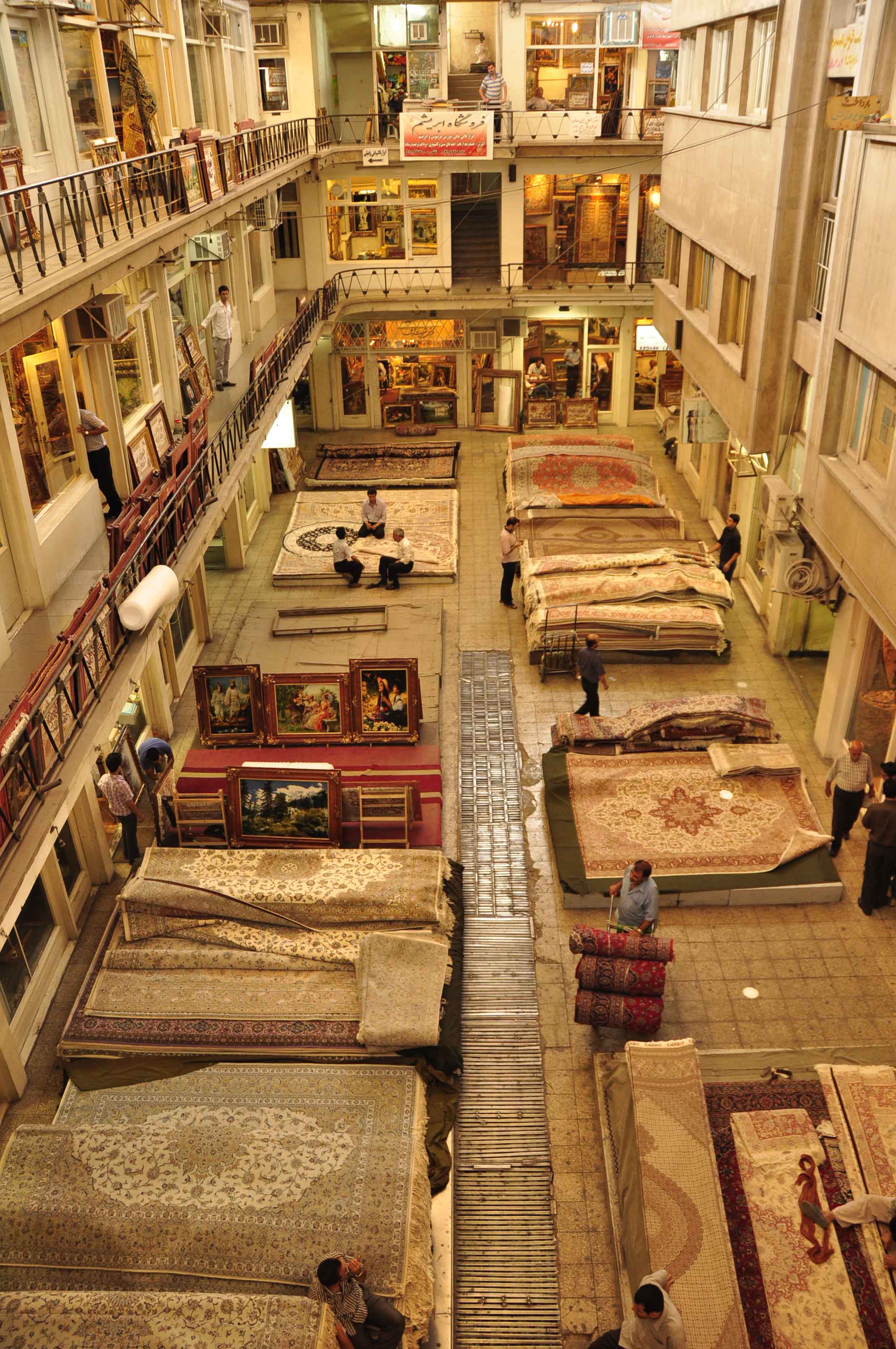 Photo: Tehran Grand Bazaar
---
The Art of Buying a Carpet
Iranian's have had over 2500 years to master the the art of carpet weaving – and just as long to master carpet selling. But 'knowledge is power' as they say, so it's worthwhile researching a bit before you travel to Iran.
There are just as many patterns as there are ethnic groups around the country. Usually the name of the carpet indicates where it was made, or at least where the design originates.
A handmade carpet means many things to a Persian family. It's a display of wealth, an investment, a family heirloom, and a source of energy - full of spiritual and cultural spirit.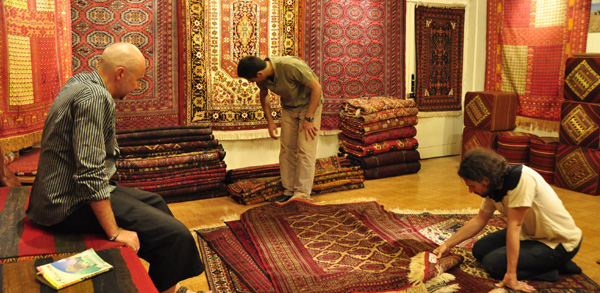 100% Handmade
To check if a carpet is handmade turn it over. Handmade carpets will have more distinct patterns on the underside, which is generally proportional to it's quality. Many novice carpet buyers don't check this and bring home a machine carpet - but don't you agree this misses the point of buying an artisan carpet in the first place?
Step 1 : That's Not a Knot
Lay the carpet on a flat surface to check for bumps and other imperfections.
Small bumps in handmade rugs are common and generally wear over time to compact flat, ultimately giving it character. However larger knots are probably there to stay especially in traditional village rugs (like Kilims').
Otherwise machine made knots will be suspiciously uniform so watch out for this.
The knot count often signifies quality however some valuable and contemporary designs are very coarsely knotted. A good rule of thumb for traditional village rugs, for example, will have around 120 knots per square inch.
Step 2 : The Essence of the Fiber
Here's a simple trick for finer silk rugs. In the old days a 'flame test' would be performed to ascertain not only the type of fiber but also, hopefully, to make the dealer think you're professional!
Ask the dealer to burn an unpicked knot or fringe snippet. Silk and wool will smolder then go out, whereas cotton will catch fire. Keep in mind most savvy carpet dealers will probably whip out a pack of matches as soon as you first mention the word fiber.
Don't feel sad about that - you can still act like a professional.
Step 3 : Down to Earth Colors
Traditional Persian rugs are based on natural dyes from plants and insects. The proto-fabric is often washed in tea to soften the texture, giving it a unique quality. Artificial dyes can never match the earthy feel of the natural ones.
Among them: Cochineal RED (crushed dried insects), Gallnut BLACK (native plant), indigo BLUE (native plant), fine henna ORANGE (native plant), hollyhock PURPLE (native plant), pomegranate YELLOW (native fruit).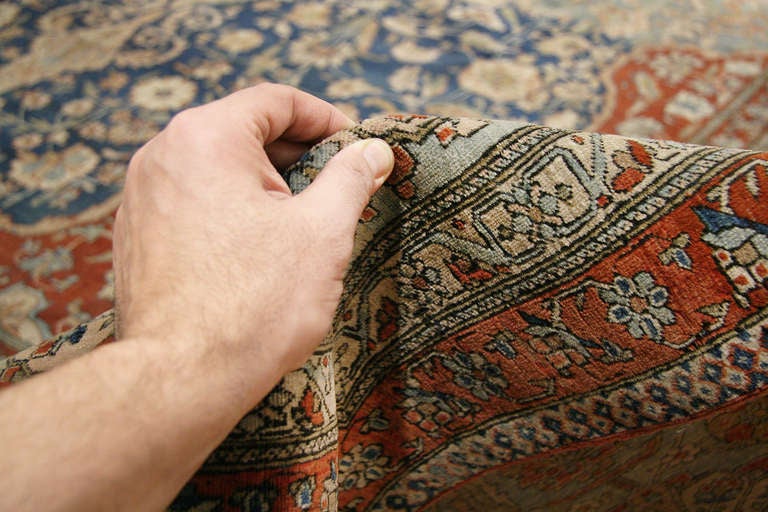 The difference in dyes lies in the way they penetrate the fiber, so bend the carpet to expose individual threads. The synthetic dyes will color very evenly, whereas natural dyes will show minor variance but only gradually.
Natural dyes should be rich in colors, just make sure you avoid 'hot' colors such as bright reds, orange and pinks. If these colors are bright, then it's most likely a chemical dye.
---
But Before you Buy!
While knots and fiber types are the most important features when determining the quality and value of carpets, the natural colors are symbolic of traditional village rugs. Otherwise you might end up buying a knock off Persian design from India or China.
As with all art : buy because you love it! Finding a bargain can be daunting unless you know what you're doing. Investments can be made on historical and artisan rugs, however unless you're an expert you're better off buying for yourself or as a gift for a loved one.
And if you're wondering 'why would I put such an expensive rug on the floor'? Not to worry - Iranians frame the most luxurious ones on the wall! They often glow brilliantly with silk highlights and last for many generations.
---
Further Information?
If wanting to find more information about Persian carpets, including where to buy them, we recommend Boustani® Co.
Was this article helpful? Please leave some comments below.
Follow us: @Sfiran_Travel
https://telegram.me/sfiran_travel
Or get Social with Sfiran below.